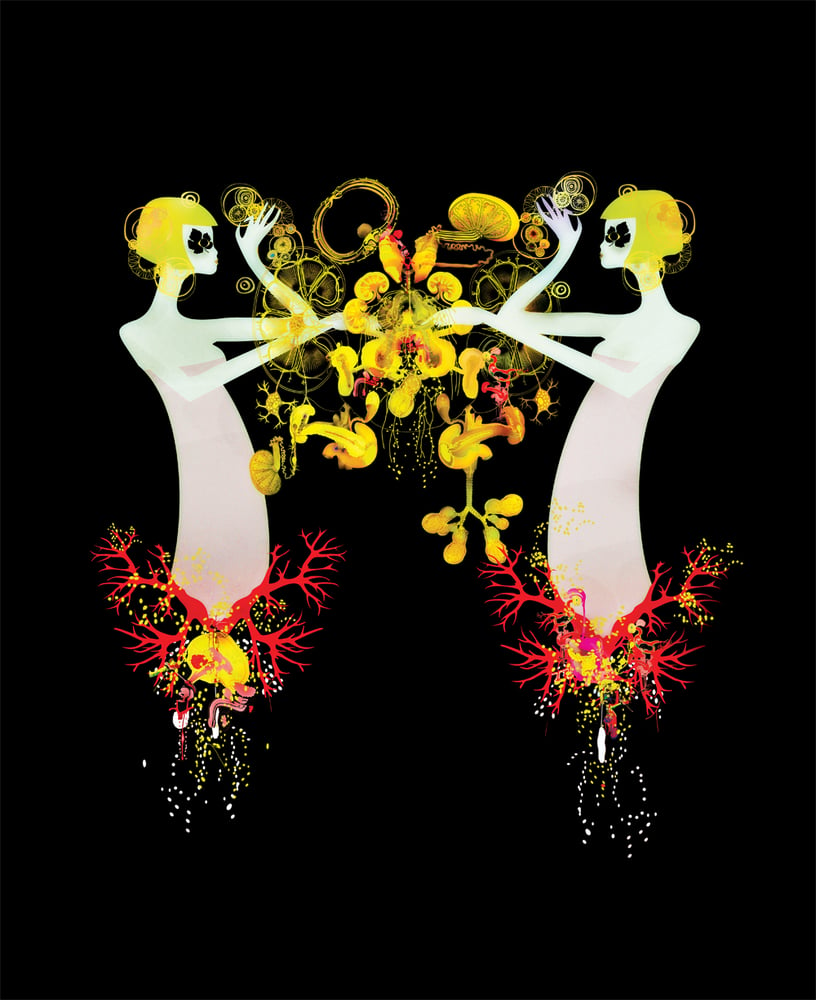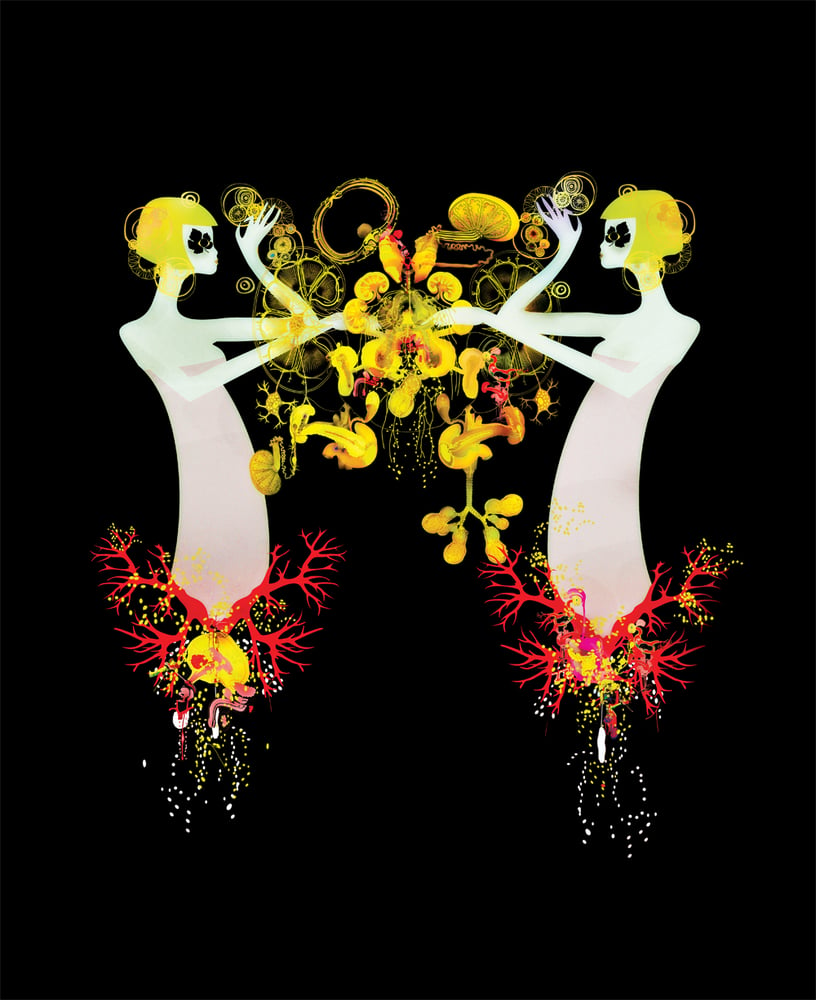 Ver Sacrum by Cristian Grossi
£180.00 / On Sale
A2 archival quality inkjet giclee print on Somerset Velvet 330gsm with real gold leaf on the apparatus and body parts. The print also features a protective matte gloss varnish. Limited edition of 10: once they're gone they're gone.
Ver Sacrum by Cristian Grossi was made into a print to celebrate the 10th anniversary of Amelia's Magazine. This image also appears in the book That Which We Do Not Understand (available from this shop).
Cristian Grossi lives in Italy, where he works on a plethora of art, design and fashion projects. He studied computer science and his bold graphic style is influenced by modernism, art nouveau, a love of nature and magical folk stories. Ver Sacrum was inspired by a night spent in hospital, when Cristian began to relate the behaviour of the human body to the Turing Machine. He imagined two demiurges implanting apparatus to combine with body parts, the unknown becoming part of the known in our flesh.
Read an interview with Cristian Grossi about his artwork here. 50% of profits (after print, packaging and shipment costs are met) go to the artist.
£180 plus P&P