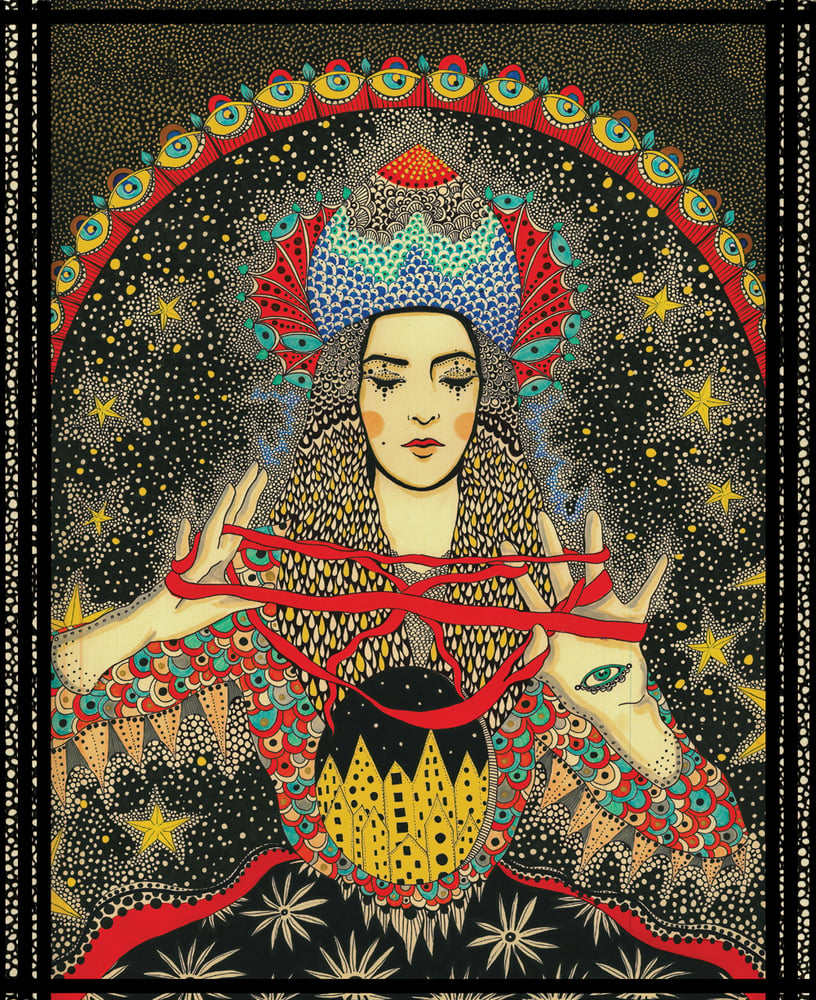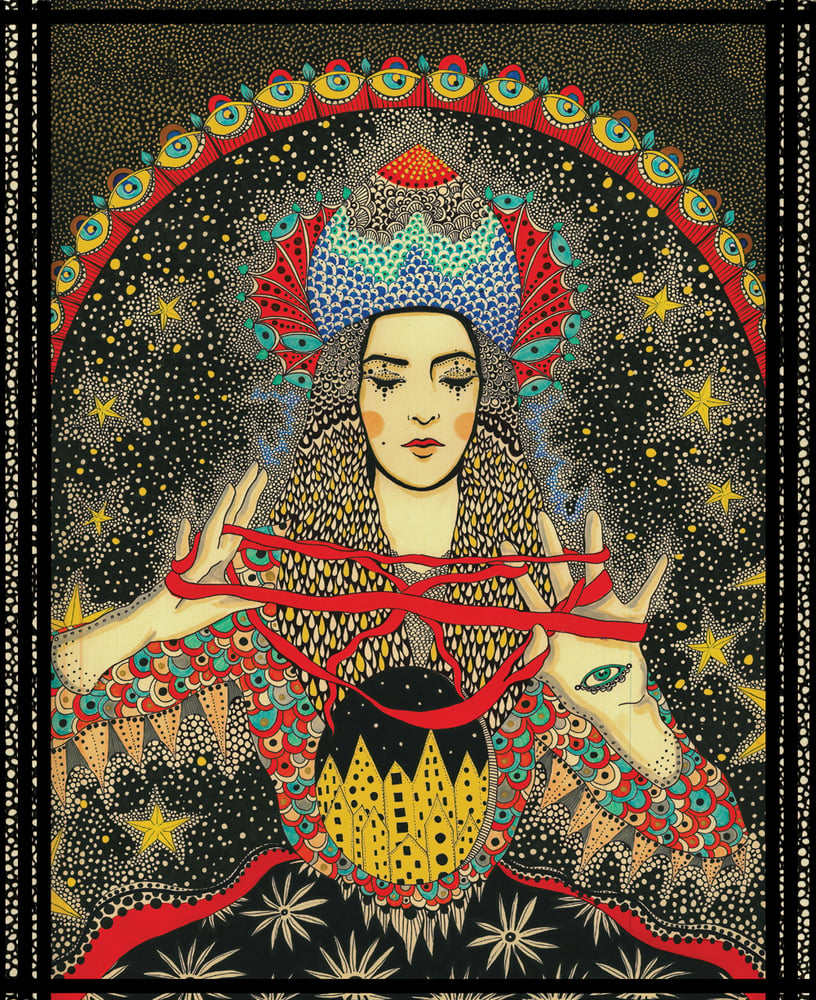 The Empress by Daria Hlazatova
£180.00 / Sold Out
A2 archival quality inkjet giclee print on Somerset Velvet 330gsm with real gold leaf on the stars, the sky, the city, the eyeballs and her hair. The print features a protective matte gloss varnish that gives a lovely finish. Limited edition of 10: once they are gone they are gone.
The Empress by Daria Hlazatova was made into a print to celebrate the 10th anniversary of Amelia's Magazine. This image also appears in the book That Which We Do Not Understand (available from this shop).
Daria Hlazatova is a Ukraine based artist who has contributed to Amelia's Magazine for many years. Her wonderful hand drawn pen and ink artworks are full of beautiful detail, creating a dream like world that the viewer can get lost in. Daria is inspired by music and folk tales because she believes that music and stories create paths to the deepest realms of the imagination and self-cognition. She hopes that her vision of The Empress will have a meditative, calming effect on the viewer, helping to untie the knots of anxiety as easily as she disentangles the red ribbon in her hands. Daria showed with Atomica Gallery as part of a group exhibition in December 2014.
Read an interview with Daria Hlazatova about her artwork here. 50% of profits (after print, packaging and shipment costs are met) go to the artist.
£180 plus P&P