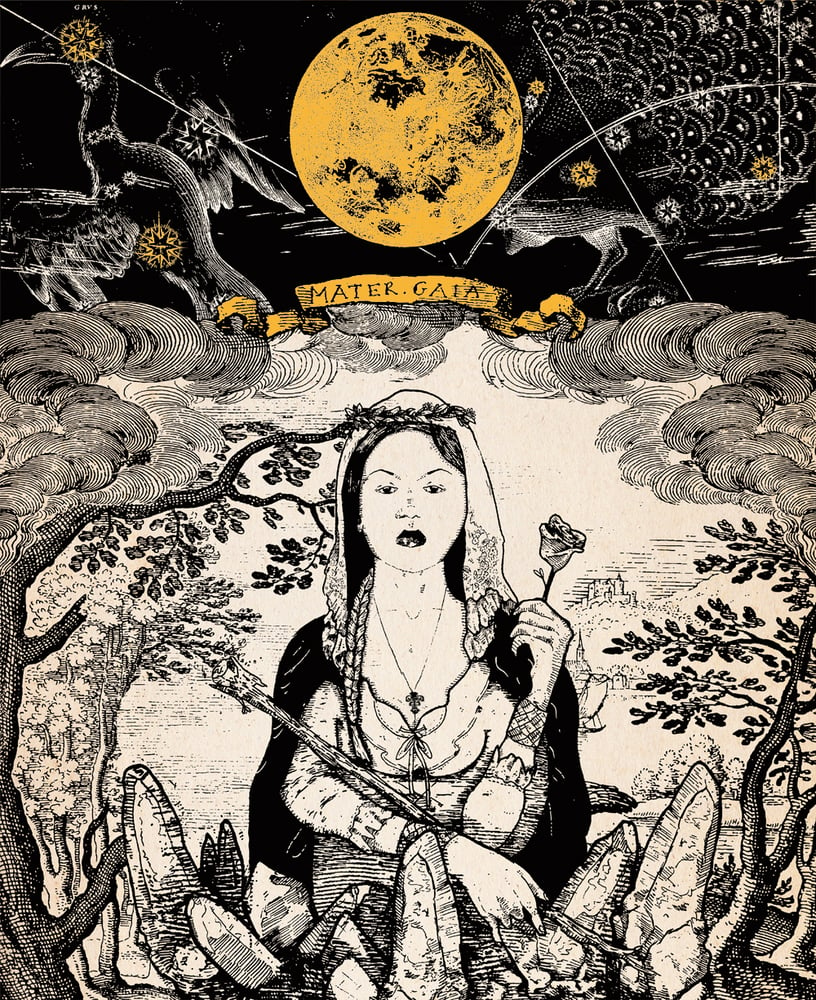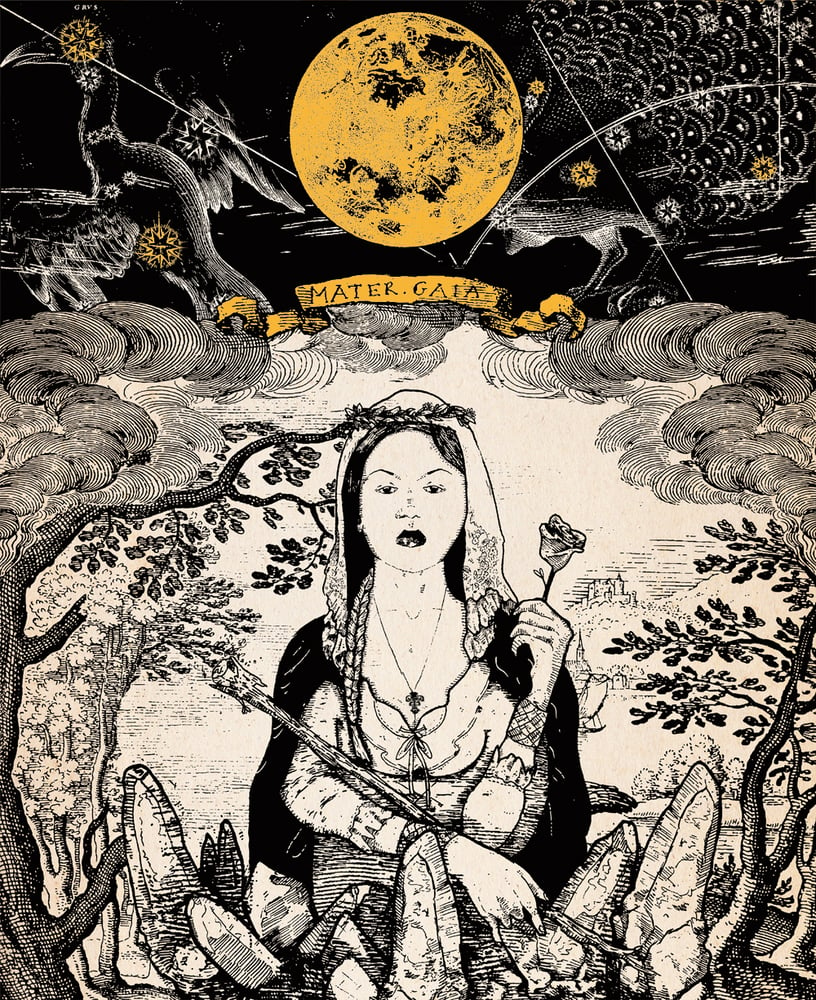 Mater Gaia by Niall Grant
£180.00 / On Sale
A2 archival quality inkjet giclee print on Somerset Velvet 330gsm with real gold leaf on the moon, stars and lettering. The print features a protective matte gloss varnish that gives a lovely finish. Limited edition of 10: once they're gone they're gone.
Mater Gaia by Niall Grant was made into a print to celebrate the 10th anniversary of Amelia's Magazine. This image also appears in the book That Which We Do Not Understand (available from this shop).
Niall Grant is a London based artist who creates fine prints that are inspired by traditional European illustration. He has worked for a diverse range of clients and showed work in numerous exhibitions. Mater Gaia is inspired by his interest in life, death and the dreaming in between. The artwork features the celestial skies and elements of 16th century alchemic illustration above a forest clearing where beautiful crystals burst from the soil. His work provides a 'visual medicine' for the viewer.
Read an interview with Niall Grant about his artwork here. 50% of profits (after print, packaging and shipment costs are met) go to the artist.
£180 plus P&P